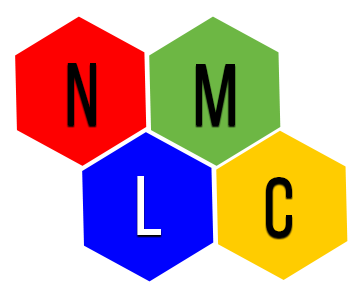 What Nurse Managed Lipid Clinics can Offer You
We are about empowering nurses to step forward and play a pivotal role in the care of people with lipid disorders. Cardiac health is largely focused on Lipid Management and this is where Nurses can take a broader clinical role. We are here to help you.

Here are some ways we can assist you to enhance your nursing career:-
---
Sign Up to the NMLC Community
Yes, you will have access to relevant information, but much more important are the PEOPLE you will have the opportunity to connect with.
You will be able to link with like-minded people who have common interests.
Begin conversations with other health professionals to discuss ideas and potential solutions for healthcare management.
Realise you are not alone in your search for more knowledge and support from experts in the treatment of FH and other lipid disorders.
---
Network with Community Members
Be part of our 'virtual team' and through this forum extend your reach to colleagues who you may otherwise never have met.
Our members have share interests and, like you, will be well informed in various fields of expertise in Nursing. You will be able to tap into their knowledge in a friendly and collegial manner through our NMLC community.
---
Develop Your Professional Skills
We will keep you up to date with the latest news and changes happening in the field of FH. We will also share new information on breakthroughs in research.
Your involvement with others who are highly motivated and forward thinking will promote excellence in the management of lipid disorders and FH.
---
Have your Skills Recognized
By contributing to the NMLC community you can gain recognition from your peers as a member who adds value.
This recognition could lead to new opportunities for you. Organisations offering new opportunities always look for people with a drive and passion for what they do!
---
Manage a Lipid Clinic?
If your dream is to set up your own Lipid Clinic, we can help! We have knowledge and experience in this area and can offer mentoring and coaching to get you going.
In order to combat the problems of heart disease that result from lipid disorders our world needs an abundance of dedicated clinics. Nurses are ideally placed to play a pivotal role that complements other professionals who focus is this area of healthcare.
The NMLC team would really like to help you, and other nurses like you, get involved in the management and operation of Lipid Clinics.
BUT - Not everyone wants the responsibilities associated with owning their own business. Then an alternative for you might be to manage a clinic for an established healthcare business or hospital.
Whatever your personal aspirations in the field of lipid management we can help you with information and guidance or to assist you in finding a new opportunity within a clinic or facility that could be just the career path you are looking for.
---